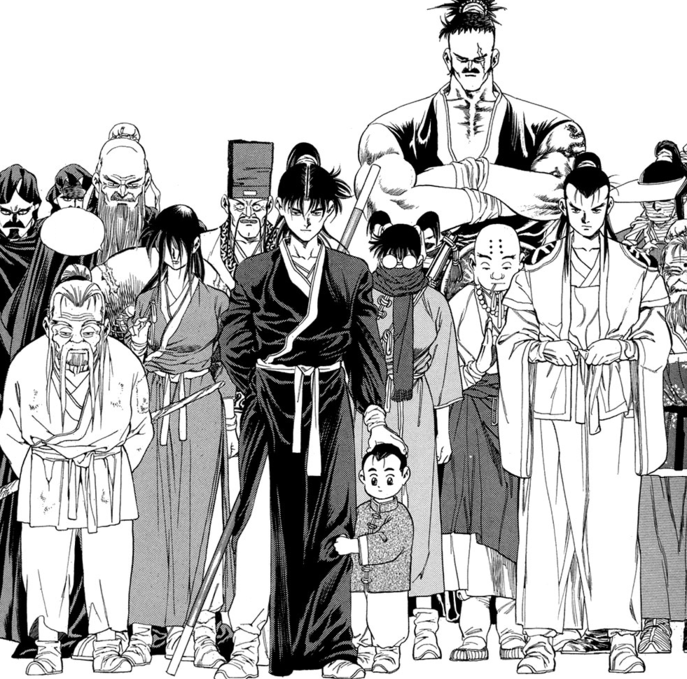 There are various characters that populate Yongbi the Invincible. Named characters that have appeared in the story and have played some role are listed here in alphabetical order.
Status Guide
Character Status
‡: the character is no longer part of this group.  
The character statuses on this page reflects the character's status at the end of Yongbi the Invincible.  
Martial Artists
Non-Martial Artists